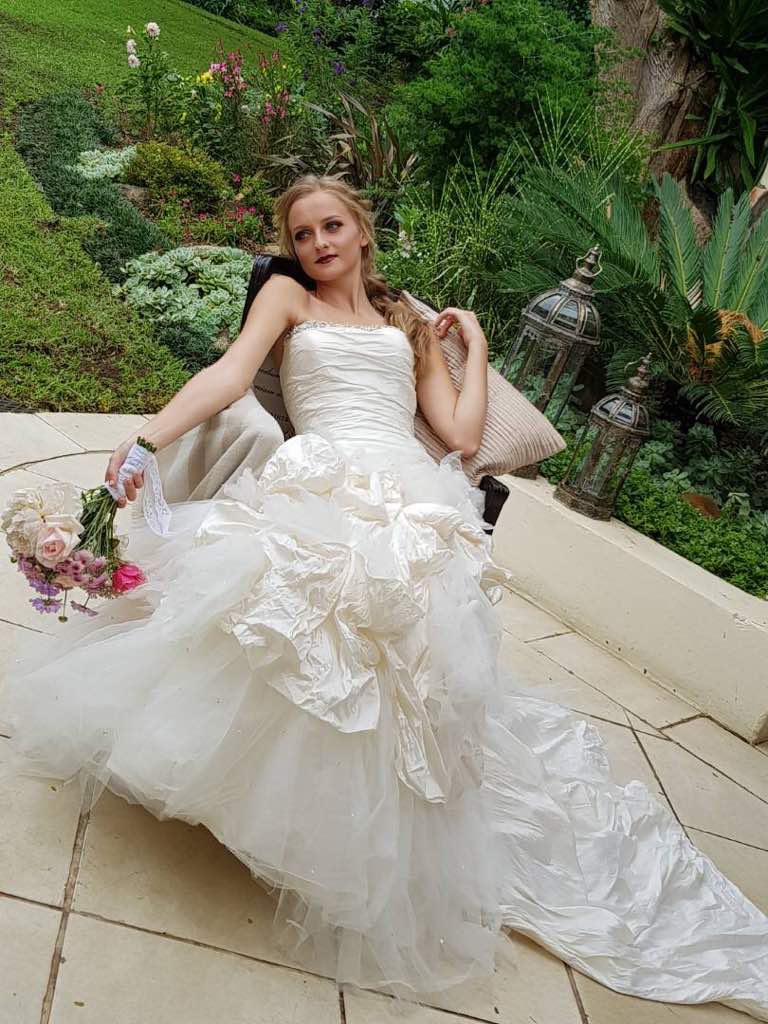 Dear Client,
Victoria Twenty Two can host weddings and special functions up to 120/148 people on a seated semi-set menu or up to 200 guests for a cocktail party,which we like to refer to as a standing dinner.
Both will have a Continental/Italian cuisine. Any number above this will need some rental assistance from Rooney's in the way of additional glasses, cutlery, and if necessary tables, chairs and tents
if required. The structure of the restaurant is adaptable to many different option for entertaining , therefore we always suggest meeting on location. Plug points for your DJ and PA systems are available.
We do have areas suitable for dancing, and beautiful gardens with a secure car park. We have fresh flower arrangements through out the restaurant however we are not able to provide custom flower
arrangements for your function however you are welcome to bring your own. We are able to supply you with lovely table overlays and candle holders, but again if our choices do not suit your taste
please feel free to bring your own . We do prefer to host these functions on Saturdays due to our preparation time.The venue fee for Victoria Twenty Two is Usd $1500. Our price per person for
food only varies between Usd $48- $55. An open bar will be made available to you. You are more than welcome to bring your own wine and champagne, our corkage fee is $6 per 750ml bottle.
Please note that all of our prices are subject to change. We don't offer cheese boards but you can bring your own along with biscuits and preserves and we will gladly arrange the boards for you. Should
Victoria Twenty Two be in your budget and an option for your special day, please do not hesitate to contact us and arrange a meeting. Please view our cocktail menu below.
Best Regards
Mark & Manu.
Cocktail Menu
Priced accordingly to choice of dishes.
· Fresh Oysters (when available).
· Small helpings of Tomato or Butternut , or Chicken Thai, or creamy Tomato soup.
· Prawn Cocktail on a single spoon helping.
· Smoked Haddock Pate with fresh Crudité'
· Vegetarian Tapenade: Wedges of Pita Bread filled with Grilled Baby Marrow, Sun Dried Tomato and Goat Cheese.
· Deep fried Haloumi Cheese served with a Lemon Vinaigrette Caper Sauce or Wrapped in Bacon.
· Grilled vegetables Mini Pizza.
· Assorted Bruschetta, Beef and Blue Cheese, Tomato Black Olives and Mozzarella, Black Forest Ham with Sun dried Tomato Mozzarella topping.
· Mexican Shot in layers of Guacamole, Spicy Minced Meat and Grated Cheese, topped with Tomato, Onion Black Olives and Basil.
· Veg, Chicken or Crab Spring Rolls served with Sweet, Chilli Sauce.
· Beef Samosas
· Chicken drumsticks in a Piri-Piri Tomato Sauce.
· Chicken or Pork Skewers in a Peanut Satay Chilli sauce.
· Tenderized Chicken Skewers marinated in a Tarragon, Plain Yogurt Sauce.
· Mini Spare Ribs
· Spicy Lamb/Pork Mini Burger with Takatala Mayonnaise.
· Spicy Meat Balls with Sticky Asian sauce.
· Deep Fried Tempura Prawns served with a Soya Ginger Garlic Dip.
· Deep fried Calamari Rings in Bread Crumb served with Tartar Sauce
· Seared Tuna (When available).
· Smoked Salmon on Blinis with Dill Sour Cream .
· Rainbow Salmon Sushi
Bowl Food
· Coronation Chicken Strips on a bed of shredded Salad.
· Bangers and Mash with Red Onion Gravy
· Homemade Fish Fingers with Tartar Sauce.
· Chilli Con Carne.
· Lamb Curry with crunchy poppadoms and rice.
· Prawn and Hake Madras Coconut Curry.
· Penne Blue Cheese, Rosemary & Sun Dried Tomatoes.
· Guacamole, cherry tomato, red onion coriander salad with tangy chilli dressing.
Desserts
· Mini Don Pedro
· Baklava, nutty phyllo pastry parcels
· Chocolate & Coffee Brownies
· Ferrero Roche
· Panna Cotta Shots with fresh berries
· Fruit Kebabs